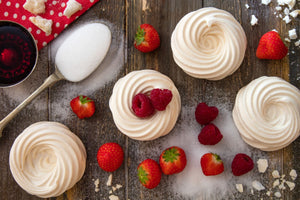 ABOUT US
Aldomak is a family business with 80 years experience in the industry.
Made with a splash of tradition and a helping of top-notch ingredients, our tasty treats are inspired by recipes that have been passed on through generations of confectionary masterminds. Retro recipes are all the rage and our traditional process remains true to the family's craft. Whether tablet, fudge or macaroon, our range is responsibly sourced and made from only the good stuff. It's what we are all about, passing on goodness – and sharing.
READ MORE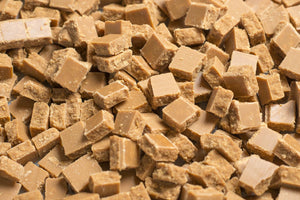 TOTALLY TEMPTING TABLET
Our Totally Tempting Tablet ® is handmade in small batches by proper artisans. The recipe dates back to the early 1900's (thanks Gran!) and we've just scaled it up a little in our open pan boilers. Poured onto our traditional cast irons cooling tables: It's a golden-brown colour with a that familiar slight granular texture you associate with the tablet - the Scottish way.
SEE MORE
SWOON OVER MACAROON
Macaroons just don't taste like this any more, we've balanced the sweet hard fondant centre one with well fired coconut – toasting is our secret weapon! It's not potato, let's get that out the way right off the bat.
SEE MORE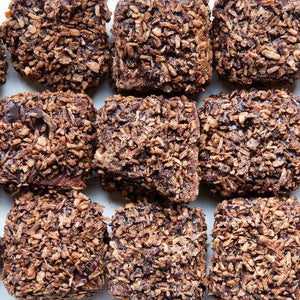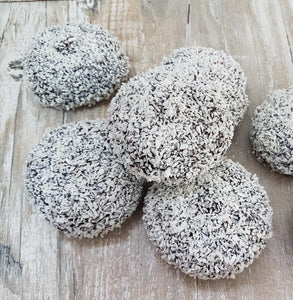 COCONUT SNOWBALLS
Our Snowballs are so delicate and light you can watch them disappear before your eyes! Made in our age old traditional way, and enrobed in chocolate and then hand rolled in dessicated coconut they are still a favourite with our Italian café customers.
SEE MORE
HAND MADE MERINGUES
Homemade and Handmade Our meringues are handmade in Glasgow using pasteurised Free Range egg white. As each and every one of our meringues are hand piped so they look as though you made them yourself. From Nest to Shells to our 'piece de la resistance' our Pavlova we can make meringues to steal the show on any occasion or quite simply as a quick and easy dessert with fresh Scottish berries and cream!
SEE MORE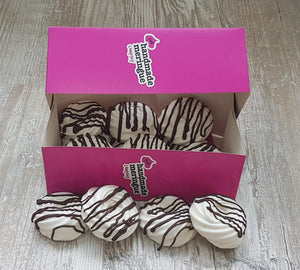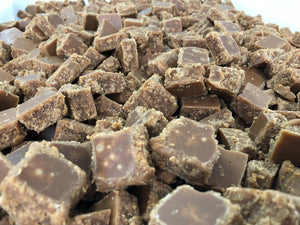 FUDGE N FANTASTIC
The Fudge n Fantastic ® is really fudgenfantastic! It's slow cooked for ages to really bring out those rich caramel undertones, it's soft, with a fine grain and flavoured using a touch of the absolute best AAA organic Madagascan vanilla pods.
SEE MORE
ICE CREAM STUFF
Cones & Nougats Wafers…what more do you need to handle an ice cream…..top tip is a sprinkle of artisanal tablet…winner!
SEE MORE